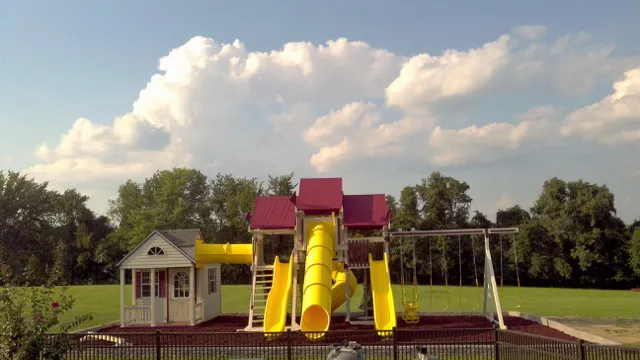 The colorful components on swing sets found at municipal parks, schoolyards, or on the properties of homeowners are attention-grabbers. But there are small components to those playsets that deserve attention, too.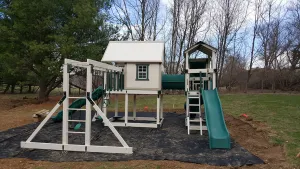 The metal fixtures, such as connector brackets and metal braces, have an important job to do.
After all, with many children climbing on those playsets, manufacturers want to be sure those fixtures are durable and long-lasting.
Powder coating has an integral role in making sure metal parts to swing sets and other play sets last long and withstand harsh outdoor exposure.
D&E Woodworks, 388 Mill Creek Road, Bird in Hand, manufactures Adventure World Play Sets. Although many of the components to those play sets are made of vinyl, the brackets and braces are made of metal.
D&E Woodworks uses Keystone Koating's powder coating services to add durability to those metal parts.
Low maintenance is another benefit to powder coating those fixtures, adds Steve King of D&E Woodworks.  
Swing Kingdom, another manufacturer of vinyl playsets, relies on with Keystone Koating to powder coat the metal components of its playsets and swing sets.
"Powder coatings are more durable and more resistant to corrosion, chemicals, and weather than liquid coatings" said Phi Viet Le, CEO of Swing Kingdom. "Swing Kingdom prides itself on producing playsets that are safe, durable and maintenance-free for families for years of play and imagination."
Having metal parts powder coated instead of using conventional liquid paint doesn't require any solvents be used as a binder, and powder coating emits few volatile organic compounds.
Think of powder coating as power coating, adding durability to your metal components. Keystone Koating was named a 2015 Top Shop by Products Finishing Magazine. Learn more.