Keystone Koating upgraded its topcoat spray booths to enable faster color changes, as well as control and capture powder better.
At its Lititz plant, the Line 1 topcoat booth has been upgraded, and Keystone Koating has added two small-run booths.
"Having these systems will reduce the threat of powder migration and color contamination," said Ernie Stauffer, general manager at the Lititz Keystone Koating plant.
These upgrades better ensure that Keystone Koating maintains good lead times for its customers.
The design of the new booth allows for a more efficient recycle/reclaim of powder with the duct work leading to the cyclone/dust collector running the length of the booth in the floor.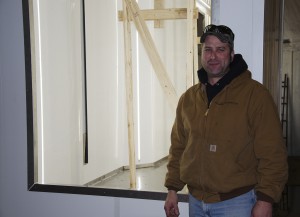 The new booth also reverses the order of the automatic guns, and the handguns. The automatic guns will now follow the manual spraying process. This is a change that should result in a more consistent finish.
The additional small-run booths on the line allow for parts that are currently being coated in the batch to now be coated on the line.
This should increase Keystone Koating's capacity and free up the batch booth for larger parts, and/or parts that require more detailed attention.
These upgrades were built and installed by the PBZ maintenance department, spearheaded by Roy Eberly Jr. Both PBZ and Keystone Koating are part of the Paul B. Zimmerman, Inc. family of companies.