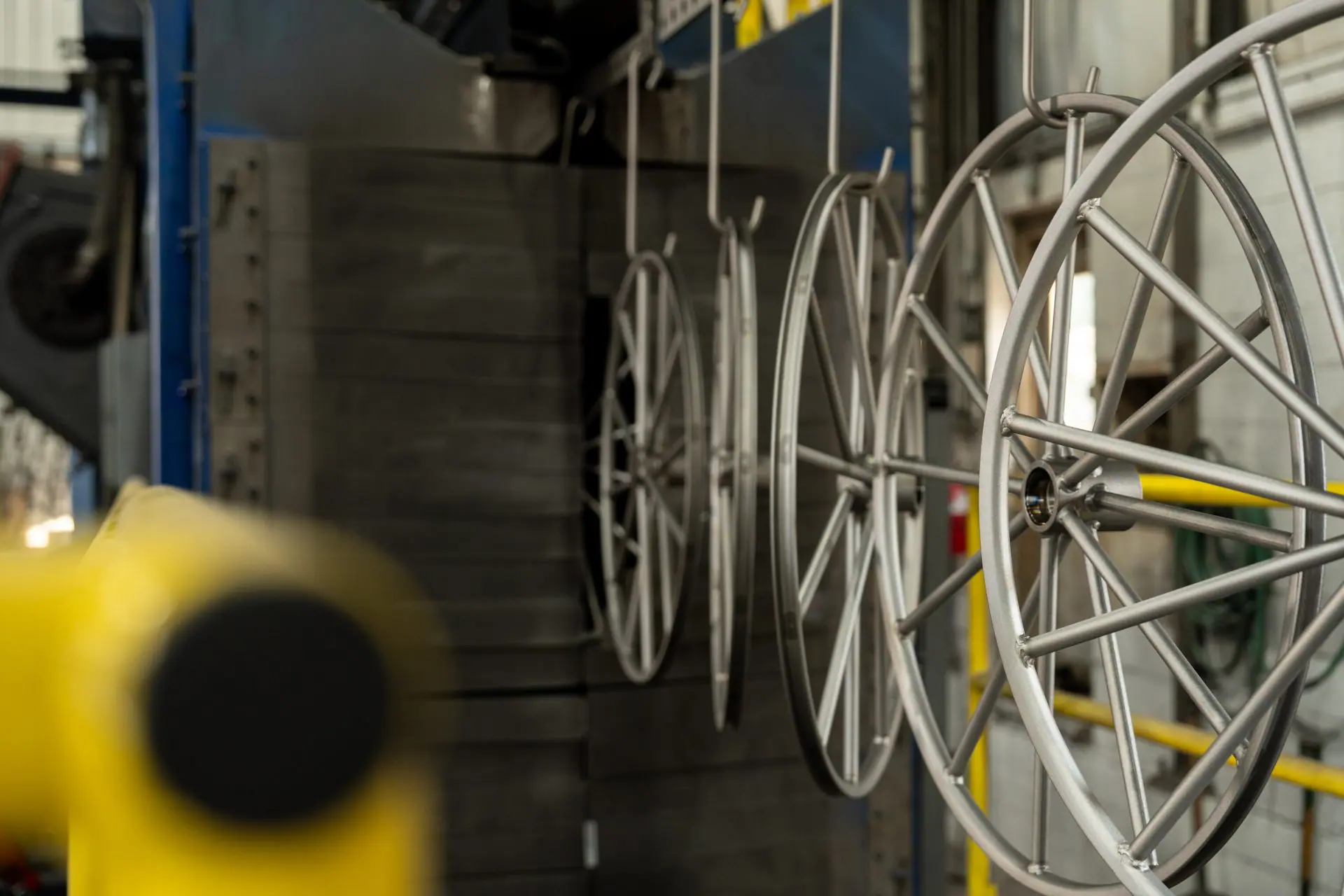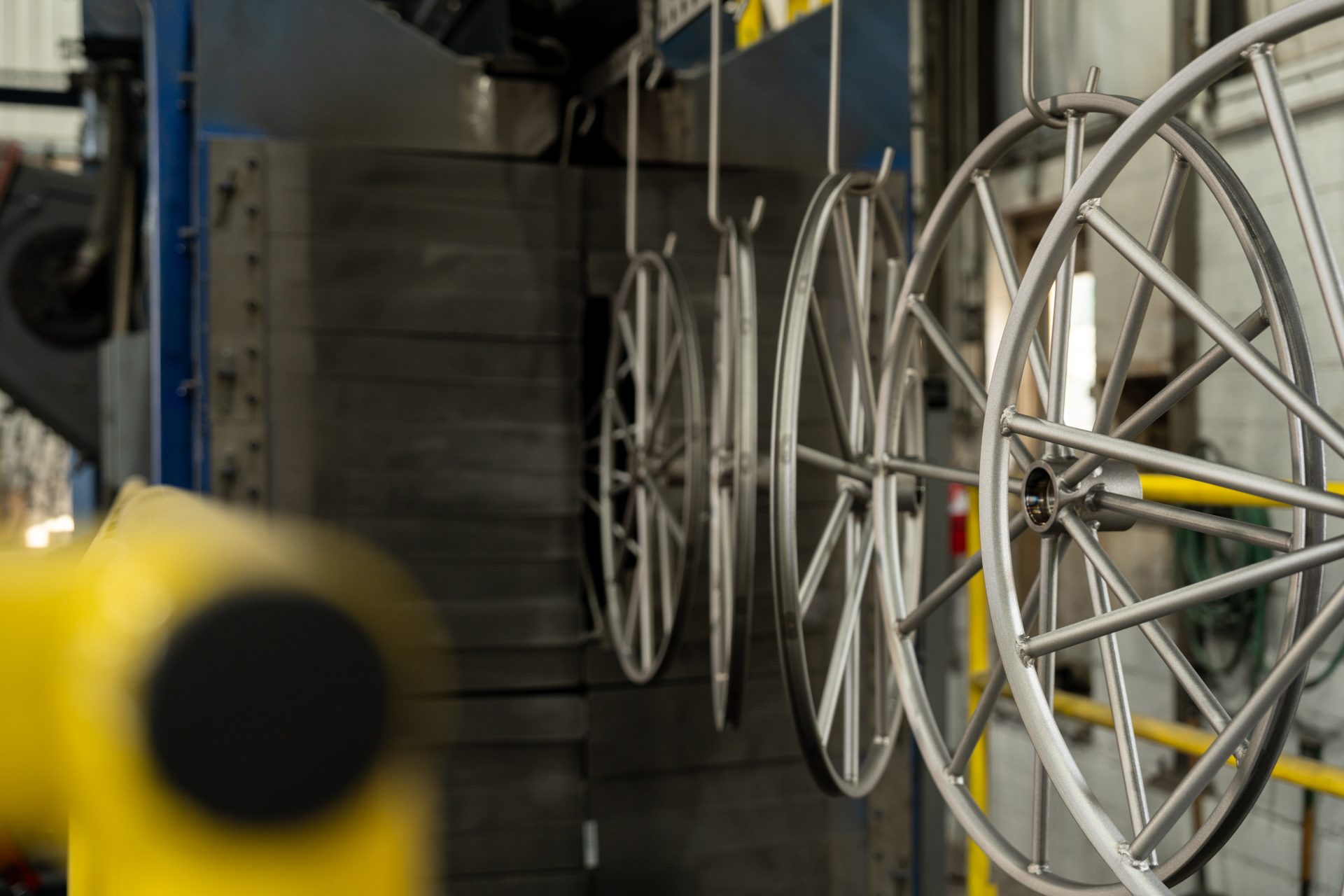 Blasting
Blasting is a cost-effective technique for preparing surfaces for a smooth finish and strong bond. We use professional abrasives blasting to remove anything that could interfere with the powder coating process, including rust, oil, welding ash, laser scale, mill scale, and more. Removing these residues to create an even surface helps prevent cracking, bubbling and moisture buildup in your finished product. Blasting also roughens metal surfaces at the micro level to promote a strong bond with primers and powders.
Depending on your needs, we offer two abrasives to choose from:
Steel Grit:

 

Steel grit is used for steel materials in thickness 11 gauge and higher, with a maximum dimension of 48″W, 17″H and 300″L.
Aluminum Oxide:

 

Aluminum oxide is suitable for any metal 16 gauge or thicker, and we can process items up to 72″W, 72″H and 228″L.
Explore Sandblasting Services