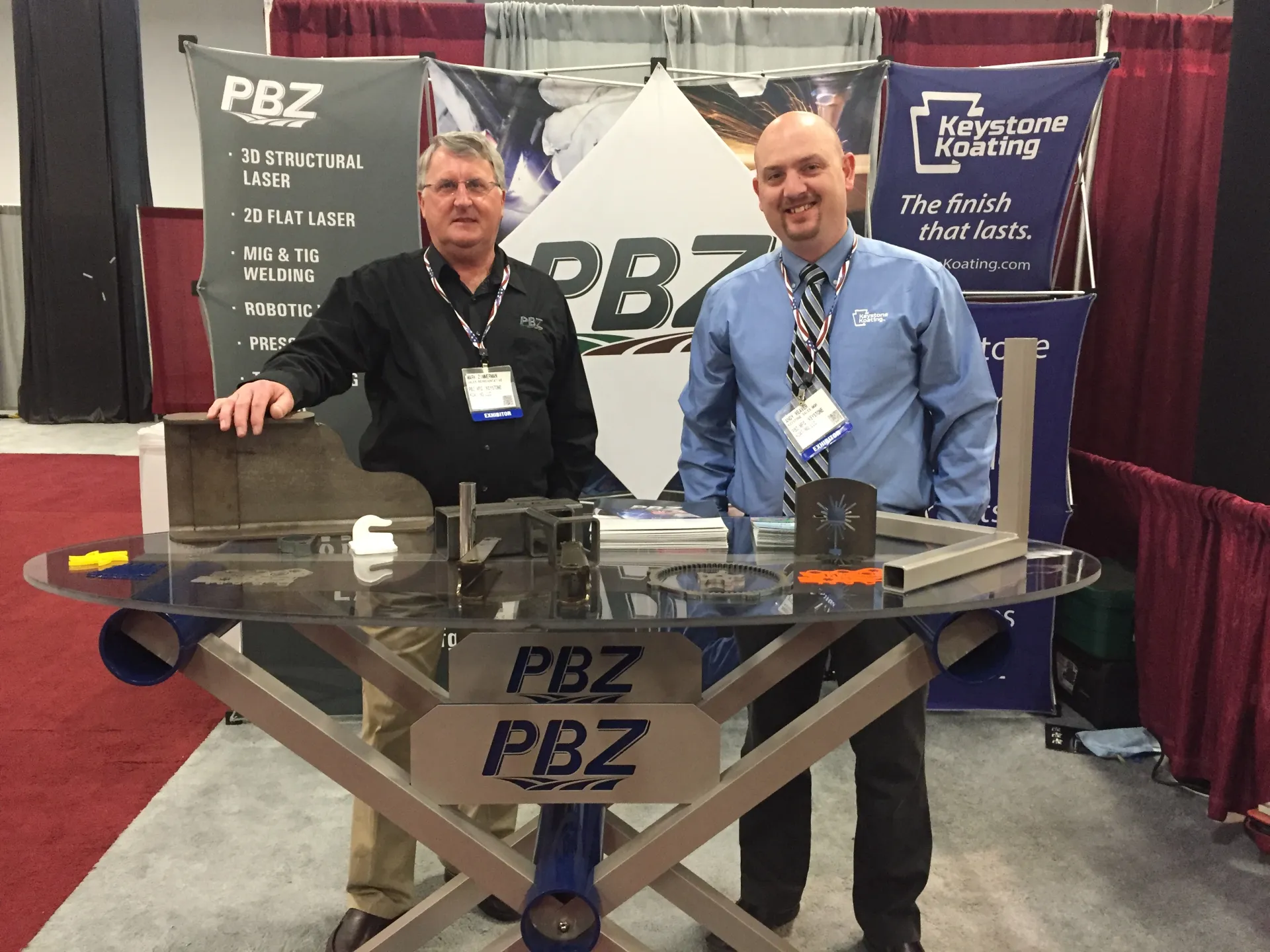 Keystone Koating-Lititz sales manager Andy Weaver recently attended the Greater New York Design-2-Part Show, held in Secaucus. NJ, across the Hudson River from NYC.
It was a two-day event that required an overnight stay, participation costs, meals and lodging.
So why attend?
Because it gave Keystone Koating a chance to stand out among the crowd and meet potential customers face-to-face, with product in hand and on display.  The professional powder coating sales rep met with existing customers and informed potential new customers about Keystone Koating's capabilities.
"It gave us a chance to meet people. They came by to see our products, we could chat with them about their products, and see how we can work together," Weaver said.
A high-end furniture company was among  prospective clients, and Weaver was able to convey that Keystone Koating does powder coating work for (Knoll furniture and DuMor Site Furnishings)
Weaver attended the show with Mark Zimmerman of PBZ Manufacturing, an OEM fulfillment/metal manufacturing company. The two firms often work in tandem, but also individually, and are owned by the parent company, Paul B. Zimmerman Inc.
"The synergy between Keystone and PBZ always helps very much," added Zimmerman. "Manufacturers can bring their design to us, we can build it, finish it, and ship it. Because manufacturers don't need to go to various places for each service, we can help them be more competitive."
Weaver and Zimmerman were able to connect with companies looking for parts manufacturers, component manufacturers, construction equipment manufacturers, and others seeking metal finishing for their products.
According to the event's website, The Job Shop Company produces the Design-2-Part trade shows to "bring together the finest American design and contract manufacturing companies with the nation's leading OEM's."