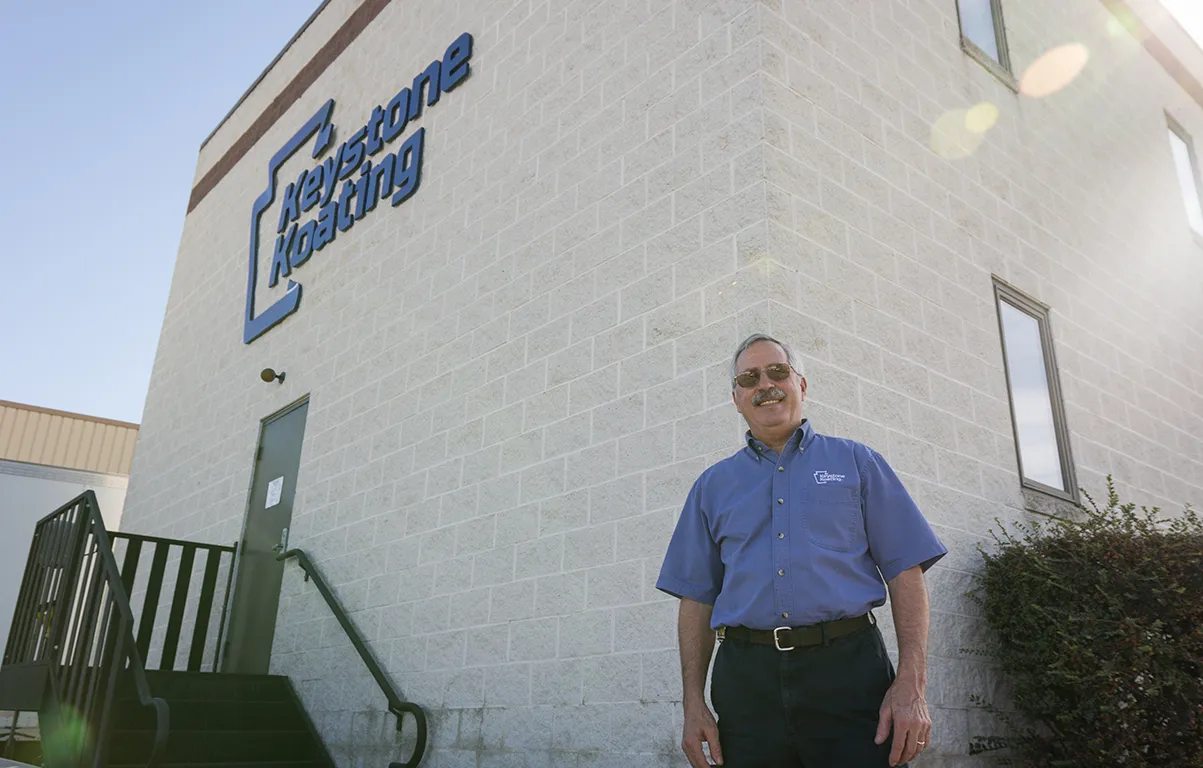 Three decades ago, in pursuit of an environmentally safer, better-quality finish for some of PBZ LLC's branded products, Nelson Zimmerman found the solution in powder coating.
With that discovery, he also founded an entirely new company.
Keystone Koating powder coating marks its 30th anniversary this year.
Employees and their families gathered recently to celebrate the milestone with a party on the grounds at 295 Wood Corner Road in Lititz.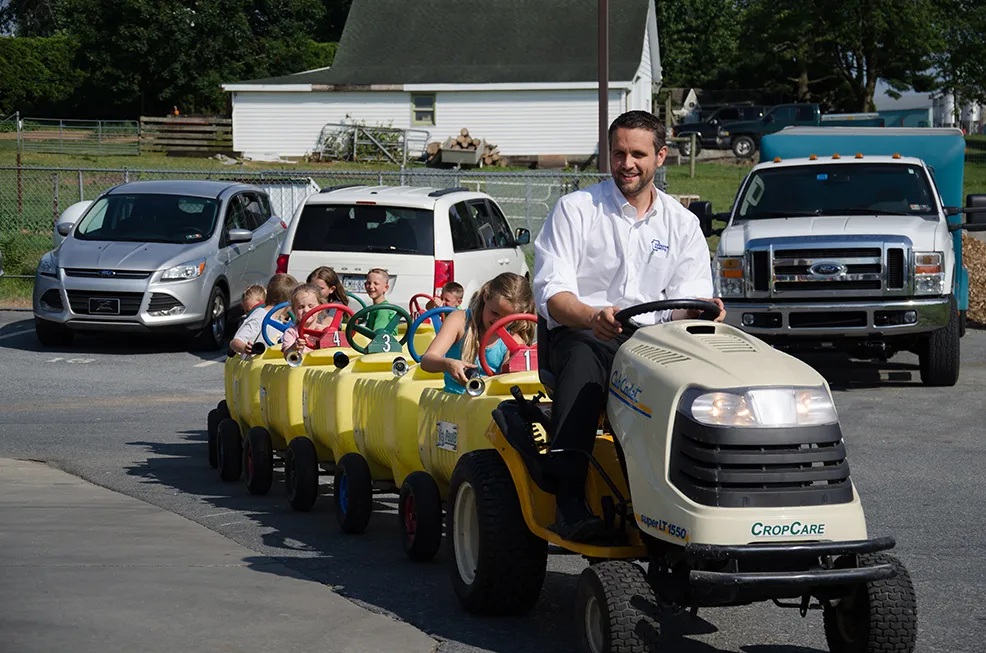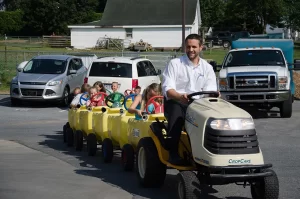 It was an especially fitting way to celebrate. Nelson strives to have the workplace be a positive environment for Keystone Koating employees.
"When we entered the powder coating business, powder coating by spray was around for about a decade," Nelson recalls.
In manufacturing, that's near the infant stage.  Nelson was up to the challenge. That task was his because, he says, "I tended to push forward."
He learned from attending conferences and through research, and contributes a significant amount of his success to a pretreat rep and a powder salesman he worked with through the years, both of whom "poured a significant amount of resources into me."
Nelson recalls no significant "bumps along the way."
"Nothing in particular; just the idiosyncrasies of powder coating. There are so many facets that affect the process. Products change; customers change; we're constantly evolving.
"Maybe there were relationships and projects that didn't run as I would have liked," he recalls, "but nothing (in hindsight) I would have changed.
"The difficulties are good teachers."
His advice to those hoping to start their own business:
Be clear about your goals, make sure they are realistic and attainable.
Know who your potential customers are and what they need from you.
Be a learner – you don't know everything about business, be humble enough to learn from those around you.
Use the resources provided by vendors and industry groups.
Gain as many perspectives as possible, no one perspective is right for you in itself.
Diversification is very helpful in managing the ebb and flow of work. Serving differing sectors of business that have opposing seasons or that react differently to economic changes will help level workflow.
Adding complementing services or products will bring diversity in skills and expertise to your staff.
Keystone Koating started in 1986 with one conveyor line, and was B2C.  It added a batch unit in 1994, and then added a second conveyor line in 2001. That year, Keystone hired its first salesman.
"The difficulties are good teachers."
This set Keystone Koating apart from other powder coaters, Nelson says. That salesperson could go out and meet with potential clients, rather than waiting for clients to come to them.
With more work added, a second batch unit was installed in 2004.
Two years later, with its client base continuing to grow, the powder coating firm opened a second plant in Mifflintown, near one of its largest clients, DuMor Site Furnishings.
Keystone installed a third batch unit 4 years later.
In 2014, Keystone Koating made the decision to be a business-to-business only firm, primarily to fabricators and manufacturers.
In the very early years of Keystone Koating, Nelson remembers a powder salesman visiting the company, with a briefcase full of information.
"He spread out all his sales propaganda, and starting asking us how much paint we use," Nelson recalls. "After some discussion, he started putting all his goodies back in his briefcase and announced that 'there's not enough work here.'"
Keystone now has 2 locations and 73 employees.
So what lies ahead for Keystone Koating?
"I prefer not to focus on sales goals or achievements in technologies," he says, "but rather, I hope to be a value to our customers and have it be a positive environment for our employees."