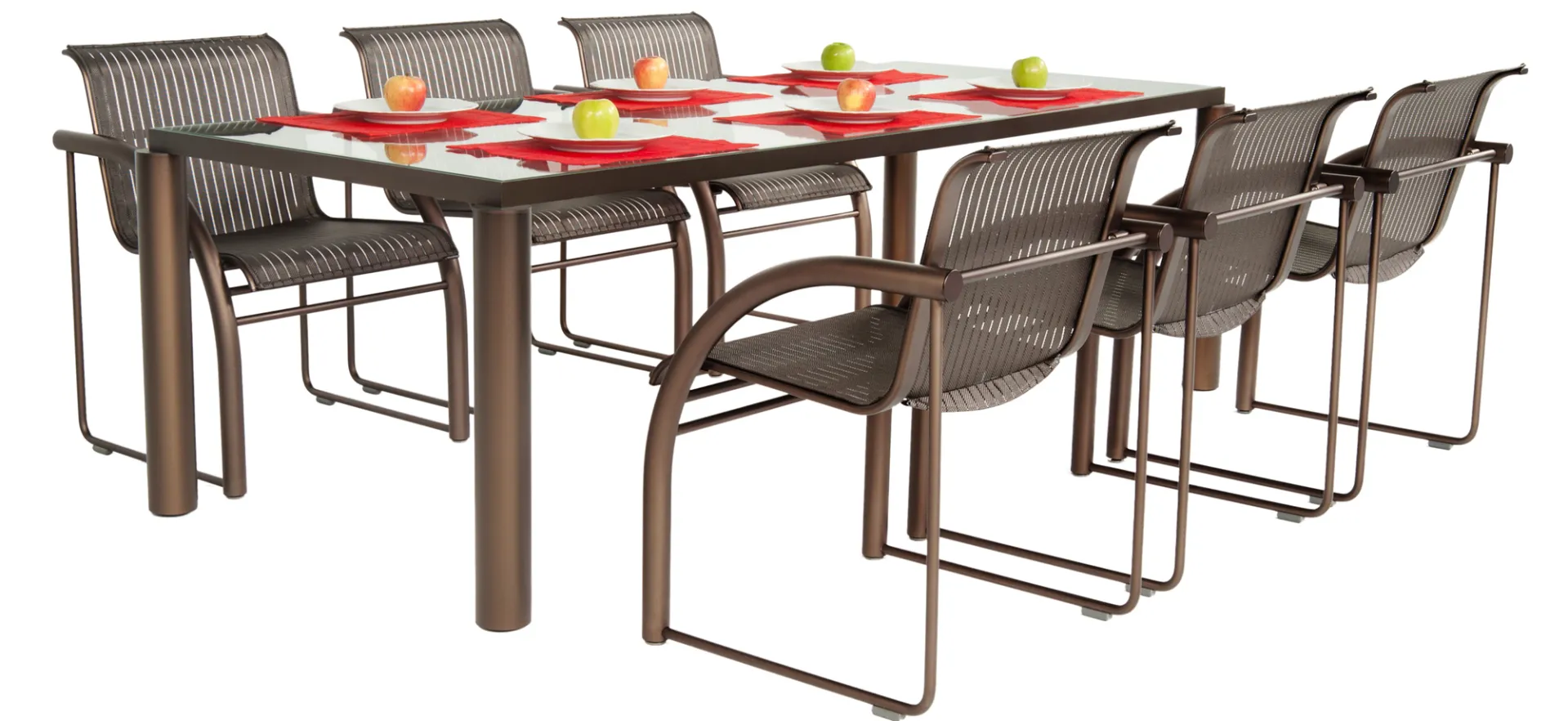 Keystone Koating plays a behind-the-scenes role in some surprising main attractions.
One of those is its role as one of the powder coating facilities that grinds the welds and coats the high-end office and modernist studio furnishings designed by Richard Schultz, through Knoll Office and Knoll Studio (knoll.com).
First, some background in modern designers:
Schultz joined Knoll in 1951, developing the Bertoia Wire Collection with innovative designer Harry Bertoia. Yet Schultz is best known for his outdoor furniture designs, perhaps the star being his iconic petal dining table, which won an award from Industrial Design Magazine and was reportedly inspired by the Queen Anne's Lace weed that grew on his Pennsylvania property.
Schultz left Knoll in 1973 to pursue a solo career, designing his own collection of high-end, modern outdoor furniture. Among those creations was the Topiary Collection, a prototype of furniture made out of perforated sheet aluminum.
In 2012, Knoll acquired Richard Schultz Design, re-releasing many of his early, iconic designs created for Knoll in the 1960s. Originally known as The Knoll Leisure Collection, it's now referred to as The 1966 Collection.  (Learn more in this Forbes Magazine article.)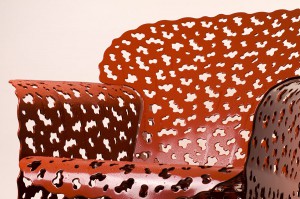 His works, although utilitarian, are quite artistic and sculptural. They are also high-end. One lounge chair in particular sells for more than $5,000. His adjustable chaise has been featured in Design Lines Limited and on the cover of W Magazine with celebrity Angelina Jolie relaxing on the chaise, while Brad Pitt and their children play outdoors. It sells for more than $2,000.
The Topiary Collection, designed by Schultz to "look like shrubs pruned to look like furniture," is 100% sheet metal furniture created using bended, stamped and folded sheets of aluminum, according to Knoll Studio. "The powder coating components make the chair resilient enough to stay outdoors all year-round."
Knoll's partnership with Keystone Koating has lasted more than 5 years.
"Knoll's quality standards are very high," explained Rick Gehman, Keystone Koating LLC President. "Because of the high profile and the high-end quality, the responsibility is ours to place the best processes in place to produce a consistently high-end finish.

"We're dealing with two types of metal – aluminum casting and aluminum extrusion," Gehman added. "Because those metals are combined into one piece, our goal is to make it look like one solid piece, which does raise the difficulty of the prep and the finishing process."
The Quality Assurance Lab at Keystone Koating helps accomplish that.
"Our lab and production team ensure that our coating processes give us the best opportunity to succeed with adhesion and get a defect-free finish," he added. The lab also enables Keystone Koating to conduct quality powder coating at each crucial step throughout the processes.
In Richard Schultz's bio on the Knoll website, it's stated that Florence Knoll once asked Schultz and his team to design outdoor furniture that could withstand the salty climate at her seaside home. That resulted in Schultz designing the Leisure Collection.
Today, Keystone Koating plays a large part in those pieces being able to withstand the same harsh weather conditions, and it helps maintain the Knoll reputation of designing and providing high-end furnishings.